Electric vehicles (EVs) are all the rage right now in the auto industry. The rise of Tesla has made other car startups want to be the next great thing in the EV space. There is one relatively new startup that is on that path to being a part of kings of the auto industry, Lucid Motors.
California-based Lucid Motors has all the makings of being a household name very soon as we enter 2022. In fact, they have already done something historic in their first year in the market. In November, the Lucid Motors Lucid Air model car was named MotorTrend's 2022 Car of the Year, the first time ever that any automaker has won the award with its first car.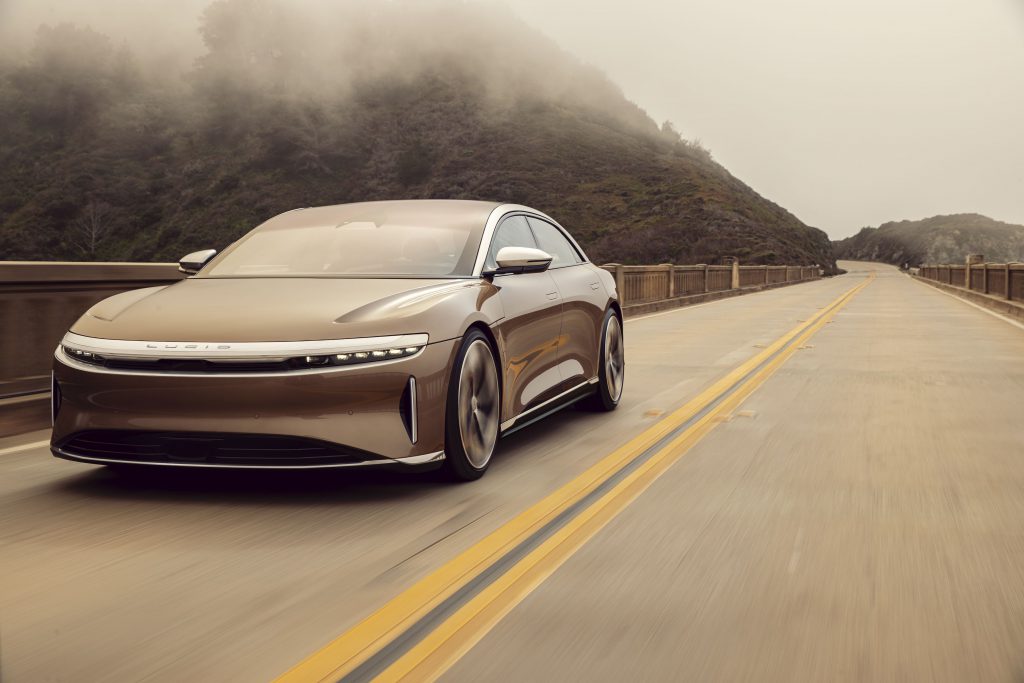 The last time a startup automaker won MotorTrend's prestigious car of the Year award was back in 2012, when Tesla's Model S won it. But Lucid Motors has the bragging rights as they won on their first-ever car. Tesla already had their Roadster out when they won the award.
Lucid Motors ended 2021 in stellar fashion and is certainly in a prime spot to take that next step in their development going in 2022. Let's take a look at how it all started, what they have to offer, and what could be on the horizon as we enter the next phase in their journey to stardom.
Lucid Motors History
Lucid Motors following a similar trajectory to supremacy as Tesla is not by mistake. The founder of the company is a former Tesla engineer, Peter Rawlinson. Back in 2007, he founded a car battery company Atieva. A few years later, he switched to electric vehicles and rebranded the company as Lucid Motors.
Fast forward a few more years Lucid Motors opened up their massive manufacturing plant in Casa Grande, Arizona, in 2016. Three years later, Lucid Motors secured a billion-dollar investment from the Public Investment Fund of Saudi Arabia. In July of 2021, Lucid Motors went public, and the company is now valued at around $24 billion. Since October of 2021, the first batch of Lucid vehicles has begun to get delivered.
Lucid Vehicle Options
As a startup automaker, Lucid Motors has only a select few vehicles at the moment. Of course, the headliner for options is the 2022 Car of the Year, Lucid Air model. From there, the Lucid Air model has multiple editions to choose from, depending on what you are looking for. The model options are Air Dream, Air Grand Touring, Air Touring, and Air Pure. Each one has different levels of features and performance that cause the price to range from $77,400 to $169,000. Right now, the top pricing Air Dream Edition is completely booked up. The other three models are available to start reserving going into 2022.
Let's dive into the features and performance levels that make the Lucid Air model truly a groundbreaking vehicle.
Lucid Air
The headline feature of this car is it has the longest range and fastest charging capabilities of any electric vehicle in the world. The range of up to 520 miles per charge is unrivaled across the EV landscape. It takes approximately 20 minutes for a 300-mile range charge. Lucid Motors began as a battery company, so it is no surprise that they were able to develop one of the most advanced and longest-lasting electrical vehicles in the world.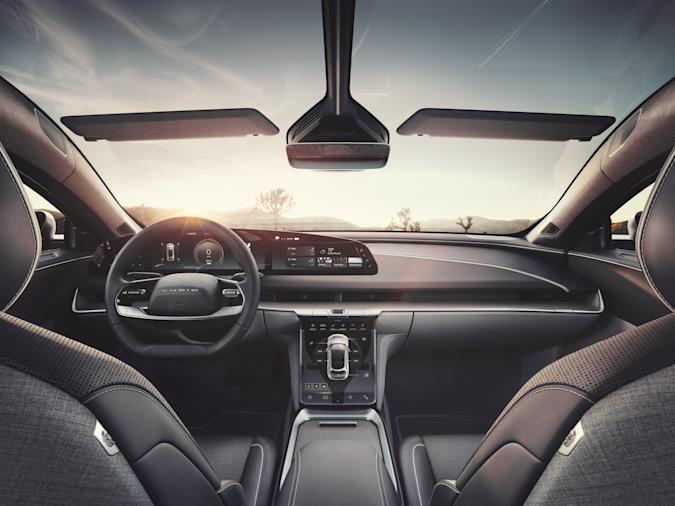 The design on the Lucid Air is definitely a luxurious one. The redefined shape, giant glass canopy roof design, glass cockpit display features, and sleek & spacious interior really make this electric vehicle stand out from the pack. The performance of the car doesn't skip a beat as well. With 1,111 max horsepower and a 0 to 60 mph in 2.5 seconds capability, the Lucid Air will get you where you want to go – quickly and in style.
What is next for Lucid Motors?
It was a fantastic finish to 2021 for the up-and-coming EV company. As of now, they have over 13,000 reservations for the Lucid Air and Lucid Air Dream models. The completion of these reservations is a good start in the right direction. Lucid Motors will look to keep the momentum going by taking the next step in 2022. To learn more about Lucid Motors, visit them at lucidmotors.com
Whether it's a Lucid Motors vehicle or something else out there, once you complete your new car purchase, Sticker Quicker should be your next call. Skip the busy DMV and go with Sticker Quicker to get your new resignation & tags, license plate replacement, and title services all taken care of hassle-free. Call 916-270-64​​00 or visit stickerquicker.com today to get started the Sticker Quicker way!
References and websites for more info:
https://www.cnn.com/2021/11/15/business/lucid-air-motor-trend-car-of-the-year/index.html
https://www.npr.org/2021/11/27/1057282985/every-auto-startup-wants-to-be-the-next-tesla-why-these-2-may-have-a-real-shot