No matter where you live in the state of California or beyond, you will love this list of upcoming car shows. Car shows are a great opportunity to get outside, see unique models, and to find other enthusiasts just like yourself! Below, we are going to outline some of the best upcoming car shows!
Ventura Nationals
Make your way down to Southern California and attend one of the best car shows in the state. This year, on Friday, September 2nd through the 4th, Ventura Nationals are coming in hot.
Taking place in the beautiful coastal city of Ventura, right outside of Los Angeles, this is the perfect weekend trip.
On Friday, September 2nd, there is a sunset cruise, a pre-party and more! On Saturday, gates open and the show begins. Whether you want to see customizable hot rods and motorcycles or are interested in winning a "Lost Angels Car Giveaway," you can find it all. There is also a fantastic art show located on the Fairgrounds, making it perfect for a family trip. And on Sunday, to close the show, the Reliability Run Begins at 9am.
On the other hand, if you are looking to do more than just enjoy the show, you can apply to be a vendor and to sell your product at a world-famous event. Meanwhile, you can showcase your own car or motorcycle. Get registered today!
The fairgrounds is a special event as it displays a special selection of hot rods, historical tributes, and unique models.
Due to the location, this is the perfect event to attend for this year's Labor Day weekend. Explore the local bars, restaurants, and the culture of Southern California.
17th Annual Japanese Car Show
The all-Japanese classic car show returns to Long Beach on Saturday, September 10th. This event is America's first and original large scale Japanese show dedicated to old school cars over at Marina Green Park in Long Beach, CA. Featuring brands of Motul, Toyota, Yokohama, and more, you do NOT want to miss this event.

The Japanese Car Festival is an annual family celebration where owners can come together and show off their vintage cars from the '50s through 1995. Owners of any kind of kyusha (vintage Japanese cars) from this time period are welcome to register for the event.

If you're looking for the latest and greatest in die-cast cars, we've got what your heart desires. Last year's event offered a wide range of offerings from speed to restoration parts from over 70+ vendors, with comparable numbers expected this year. Additionally, OE sponsors like Toyota and Mazda will be displaying their vintage vehicles from the vault, including historic racing cars.

Many special appearances will come; the legendary Peter Brock of Brock Racing Enterprises is set to appear at this event. He has been involved in several automotive milestones, including helping create the Datsun 240Z and 510s that became known for their performance values despite being far less powerful than other vehicles on roads today. In addition, many special guests from Hollywood and elsewhere will join us at the event. Stay tuned for updates as they're announced!

With a performance space that can accommodate up to 5,000 people and an outdoor lawn perfect for socializing on sunny days, Marina Green Park is your one-stop destination in Long Beach. The show will be open from 9 am -3 pm Saturday, September 10th, 2022, so come early if you want good seats!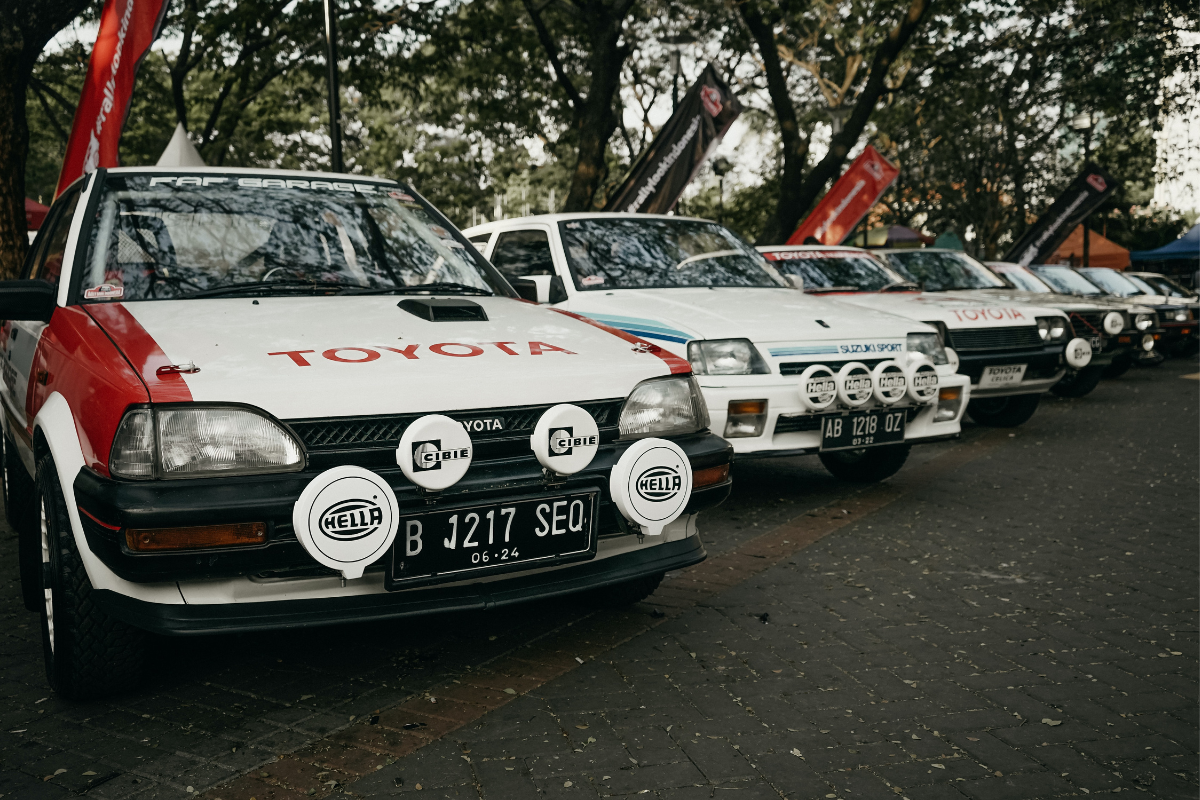 Goodguys Autumn Get-Together
Taking place on November 12th to the 13th in Alameda County Fairgrounds, attend the Goodguys Autumn Get-Together! This event is open to members, car owners, spectators, and more.
Founded in 1983, this event has a deep-rooted history with car shows. Also serving as one of the largest hot rodding associations, the organization is home to about 70,000 current members. In years past, Goodguys has sported thousands of hot rods, tricked out trucks, muscle cars, and regal classics. They are also home to an event filled with live entertainment, vendors, and festivities.
Taking place in November, this is one of the last shows of the year. With tickets being offered at a reasonable price, this is an event you can take your family to! Learn more about this event in particular and other events being hosted by the Goodguys. You will not regret it!
Los Angeles Auto Show
Last but definitely not least, we suggest checking out The LA Auto Show, taking place November 18th through the 27th at the LA Convention Center!
This event is one of the best one-stop-shops for cars, trucks, SUVs, electric vehicles and more! And if you are not looking to attend, you can exhibit, advertise, or sponsor the event. Furthermore, check out the latest technological developments in luxury cars, performance, and green energy. This event has a 97% satisfaction rate, noting that almost all of the attendees would recommend this show to somebody else.
So if you are looking for a great time, get out to LA to see the show.
Founded in 1907, the LA Auto Show has served as one of the most influential automobile shows globally. By having such extensive reach and fantastic resources, the event has been having impacts on the auto industry for years, sporting constant innovation and growth. There are more than 26,000 automobile companies involved, drawing media attention from almost 60 different countries.
Thus, if you are looking for a well-rounded event with global influences, get your tickets to attend the LA Auto Show today. Here is the link. There are options for one-day passes, early entry, and more.

---
Here is a list of four fantastic car shows in California. Whether you are looking to learn more about the industry, see unique vehicles, or attend an event as a vendor, you have options. Here at StickerQuicker, we provide the latest updates in the automobile and trucking industries. If you want to learn more about how we ourselves are changing the auto industry, learn more on our website. https://stickerquicker.com/ We provide helpful information, details for new events, and industry trends on our blog. Leave a comment or question in the section below. We love hearing from you! 

Works Cited:
https://www.good-guys.com/info/about-the-goodguys
https://www.japanese-city.com/calendar/events/index.php?eID=34450